This Brooch to be classy but sparkly and combining a wide range of materials from beads, sequins and rhinestone. This product is not a finished product, you need to make a brooch by yourself after purchase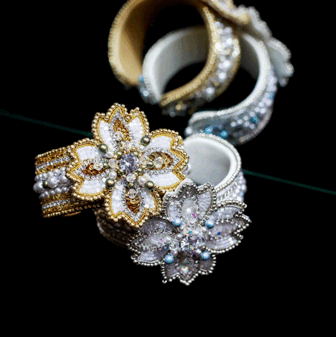 The kit contains video tutorials and will show you how to work through the design step by step. Also included are hints and tips for the technique.
You will also need to prepare by yourself (or buy separately): uhu all-purpose adhesive,
fray stop glueEmbroidery scissors, Heat erasable fabric marking pen,An embroidery hoop or a frame.
 Note: This product is made with hand sewing needles and does not require a Tambour hook